Cheesecake is a sweet dessert having cream cheese as its main component. It is very popular in the countries such as South Africa, Asia, United Kingdom, Russia and many more. Many of the times, we confused about what does cheesecake taste like? If you are also wondering about that, then you are at the right place.
Want to bake a cheesecake, like showstoppers? Then, one must have awareness of cheesecake, its ingredients and what does it taste like.
For this purpose, navigate this article and you will find everything about cheesecake. And, it will surely help you a lot to bake a masterpiece in your home kitchen. Let's see.
All About The Cheesecake
A cheesecake is a sweet dessert-like creation having one or more delicious layers. Usually, it is smooth and soft but not having a spongy appearance. The spongy appearance of any cake or dessert is due to the classic batter.
But here, the batter is just a mixture of cream cheese and different flavours. The bottom layer of a cheesecake may differ in different types of cheesecakes. Mostly, it has a crispy base layer of crackers, cookies, and sometimes spongy cake.
Despite its name, cheesecake is not classified as an ordinary cake. Many people consider it as a kind of custard pie. While it is a kind of tart for some people.
Cheesecakes vary greatly in their taste, texture, and flavour. However, the New York cheesecake and Roman Style cheesecake are the most popular versions of cheesecake.
What Does Cheesecake Taste Like?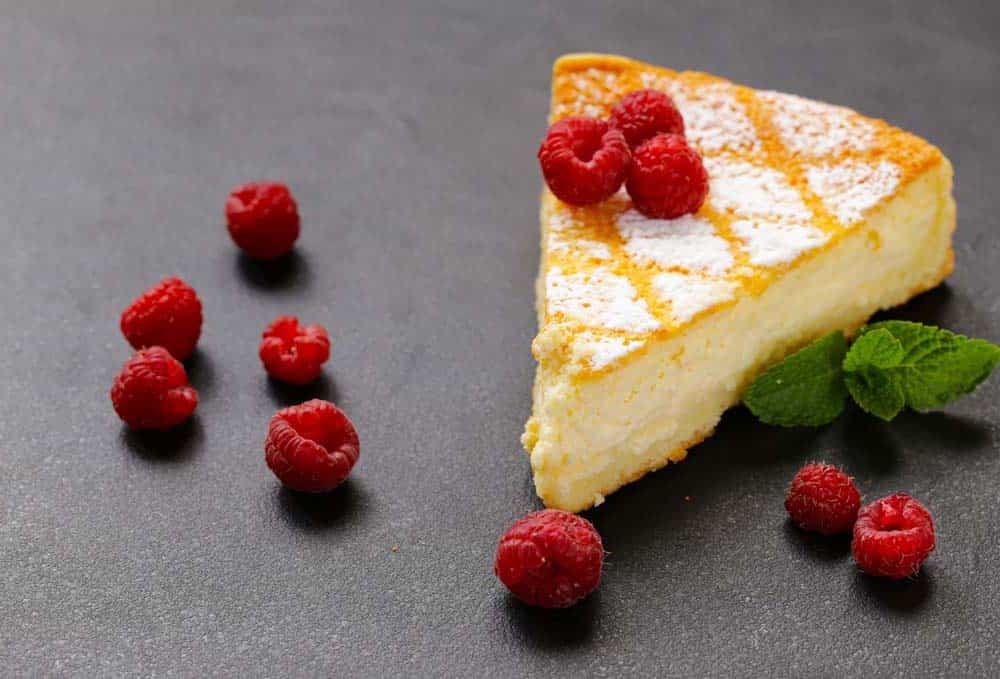 Nowadays, there are so many variations of cheesecakes. And, what does cheesecake taste like? It depends on its type and flavour.
But, most of them have similar taste with a slight difference. An ordinary cheesecake has a sweet creamy rich taste with little tanginess. It tastes much like cheese and sweet cream.
The taste of any cheesecake also depends on the type of cheese you are using. Usually, cream cheese, ricotta, and cottage cheese are worldly used to make cheesecakes more creamy and sweet in taste.
But, you have an option to adjust the taste of cheesecake. Make sure the use of different fruits as its topping. You can also use chocolate, sugar syrups, and sauces to make it sweeter.
Otherwise, cheesecake is a delicious creation that delights everyone with its unique taste and flavour. Its sweet and cheesy soft layer melts in the mouth which is a quite delicious and wonderful sensation.
Moreover, its crunchy and crispy base layer slightly sweet in taste makes it extra-special and luscious.
Difference Between Cheesecake And Simple Cake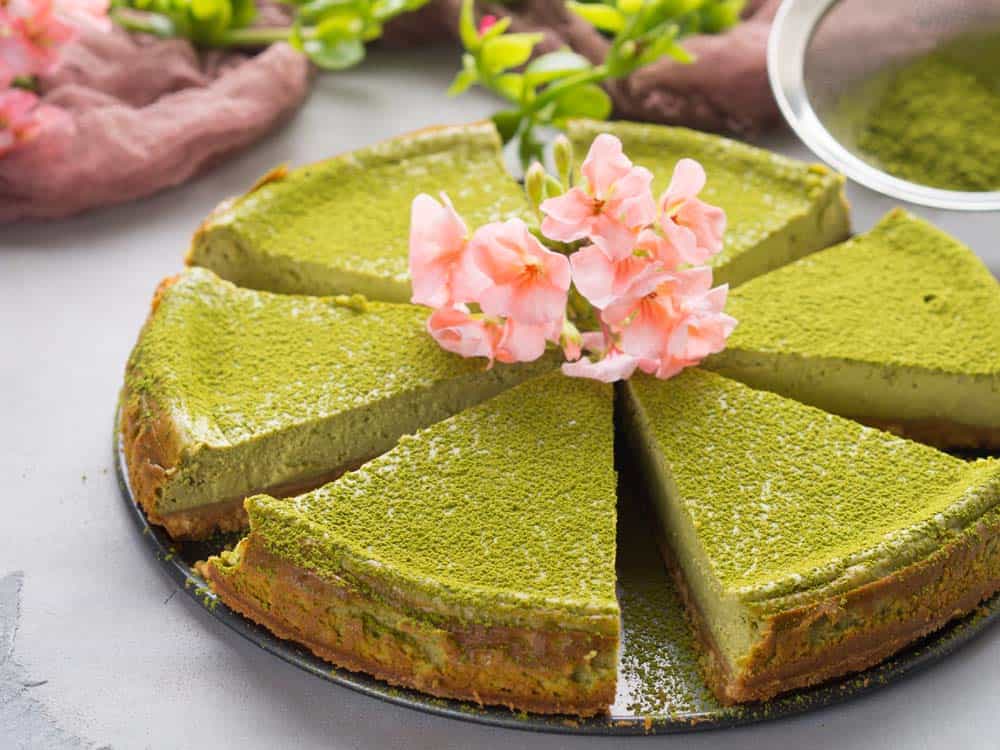 As I already elaborate that cheesecake doesn't fall into the category of cakes. The main difference between a cheesecake and a simple cake is their ingredients.
An ordinary cheesecake consists of cheese as its major ingredient. Its thick crispy base may be a cake or cookie crackers.
And, its filling is made of cheese, egg-white, sugar, and flavours. The topping of a cheesecake may be of fruits, cookie chips, cream, and chocolate.
While a simple cake is a sweet spongy dessert that typically has flour and eggs as its significant ingredients. After blending these ingredients with sugar, a batter mix is prepared.
A simple cake is ready after baking the mixed batter in an oven. Its soft and spongy texture greatly differs from that of cheesecakes. So now, don't mix up these terms.
Some Popular Types Of Cheesecake
There are so many distinguishable types or styles of cheesecakes. Simply, the style of cheesecakes varies from country to country. All these different types are unique just because of their taste and ingredients.
But despite all their types, cheesecake is really a wonderful and delicious creation having a creamy sweet taste.
All these styles of cheesecakes may vary on the base of the cheese type they have. Maybe they differ from each other on the base of the crust layer or topping flavours.
So, if you are thinking of making a cheesecake then try one of the following cheesecake ideas.
New York Cheesecake: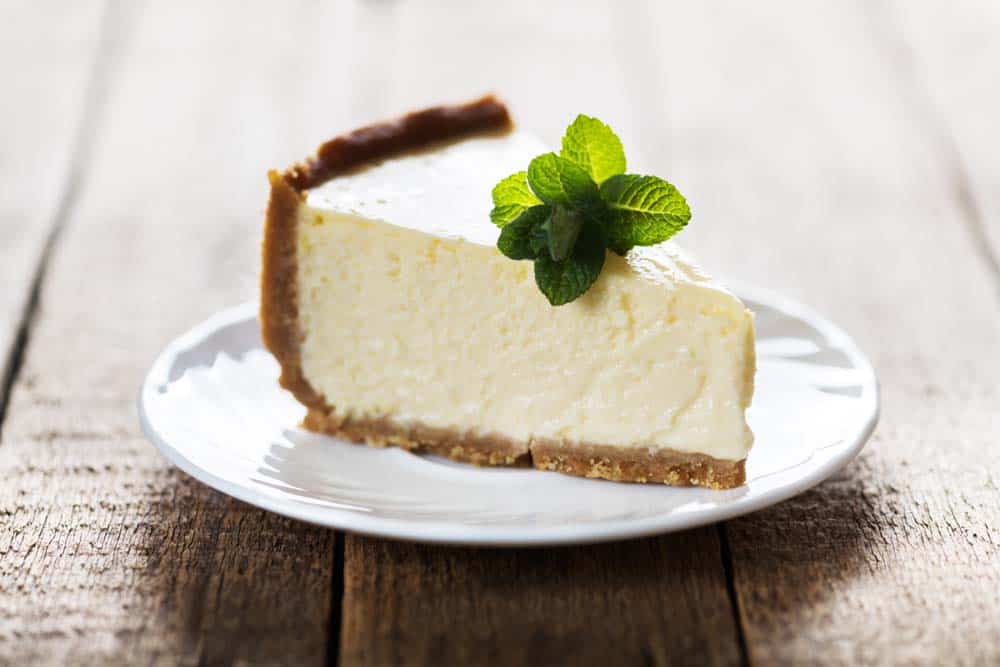 New York cheesecake is one of the most popular cake styles all over the world. It differs from all the other types of cakes, as it has a greater proportion of cream cheese. And, its other ingredients are sugar, egg yolks, and flavours of your own preferences. The final product is a large creamy-rich and dense cheesecake with raised edges.
Besides this, its baking method is also unique and vary from the other traditional cheesecakes. It includes two steps.
First of all, you have to bake it at a high temperature over the water bath. Then, switch it to the relatively lower temperature and allows it to set completely.
Its bottom crust layer is made of biscuits or any chocolate cookies. And, the topping may be of fruits or whipped cream.
What Does New York Cheesecake Taste Like?
Obviously, if you are interested in the New York Cheesecake, you must have an idea about its taste.
So if you bake the New York cheesecake, it tastes much creamy with little sourness. But, you can also adjust its flavour by adding some sugar. And thus, it tastes much better.
Roman Style Cheesecake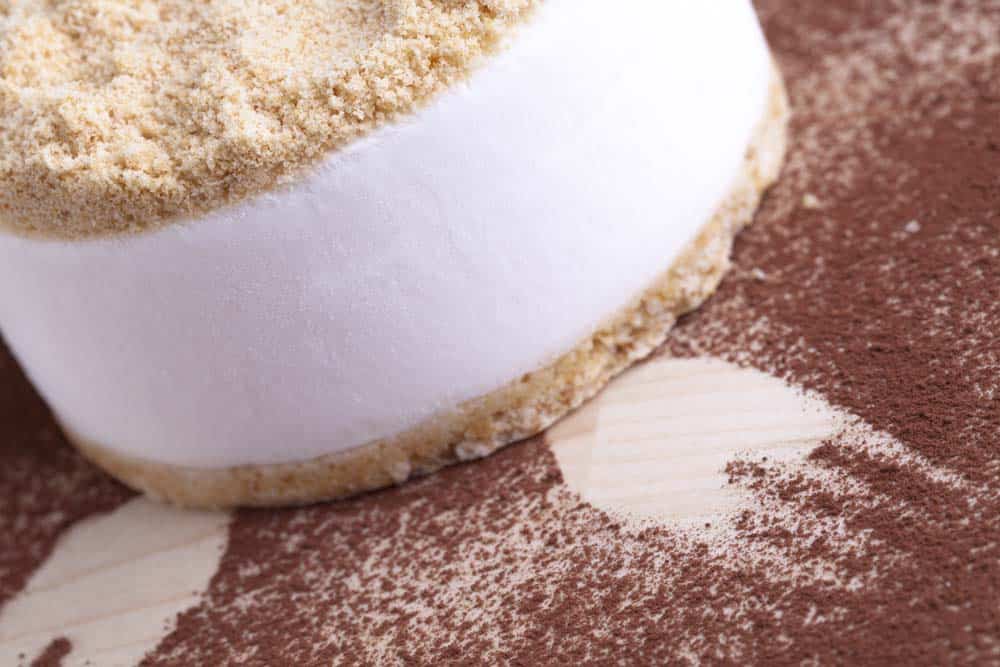 The Roman Style Cheesecake is different from the other traditional versions of cheesecakes. But, what makes it different?
It is different just because it has Ricotta cheese instead of cream cheese. The texture of this Roman Style Cheesecake is roughly drier and granular. Also, these cakes lack the delicious creamy taste of other standard cheesecakes.
Other ingredients include honey, plain flour, eggs, and bay leaves. And, you can also stabilize its sweet flavour with lemon juice or orange zest.
In this way, you can enjoy the taste of ancient Rome. No doubt, it could be a wonderful and tasty creation for cheesecake lovers.
What does Roman Style Cheesecake taste like?
As the Roman Style Cheesecake doesn't have cream cheese, so its taste is different from the other ordinary cheesecakes.
They are quite sweeter and yummy in taste. If you want to avoid the tanginess of cheesecake, then this authentic version of sweet cheesecake is for you.
Vegan Cheesecake
Another popular type of cheesecake is Vegan Cheesecake. Mostly, it is the first choice of people who have non-dairy cake preferences.
The texture of the Vegan Cheesecake is quite thick and creamy. As its name suggests, the major ingredient of this unusual cheesecake is vegan cheese.
Then, this cheese is blended with cashew nuts and coconut milk to prepare a thick creamy paste.
Usually, its thick crust is made of graham crackers but you can also replace it with any other cookies. So, try this unusual version of cheesecake and it will surely delight you.
And, what does Vegan Cheesecake taste like?
Overall, the taste of Vegan Cheesecake is creamy and sweet. Moreover, its thick base layer provides a perfect crunch and crispiness. And, its topping layer also adds much luscious flavour to it.
Baked And No-Bake Cheesecake
All the popular styles of cheesecake may be baked or no-bake cheesecakes. Both these types are totally different from one another but still wonderful. Undoubtedly, we can say that both these types are delicious forms of dessert.
The first and major difference between these two types is that both of them have distinctive ingredients. As the baked cheesecakes have beaten eggs in their batter, and the no-bake cheesecakes have no eggs.
And, the baked cheesecakes are baked over a water bath and then chilled. While one refrigerate the no-bake cheesecakes to allow them to set entirely.
Moreover, the texture of both these types also varies from one another. The texture of the no-bake cheesecake is more creamy and soft than the baked cheesecake. While the baked cheesecakes are thicker in their appearance.
Despite all of these differences, both these types are widely used. No doubt, these are delicious masterpieces of one's own kitchen.
How Can You Make A Sweeter Cheesecake?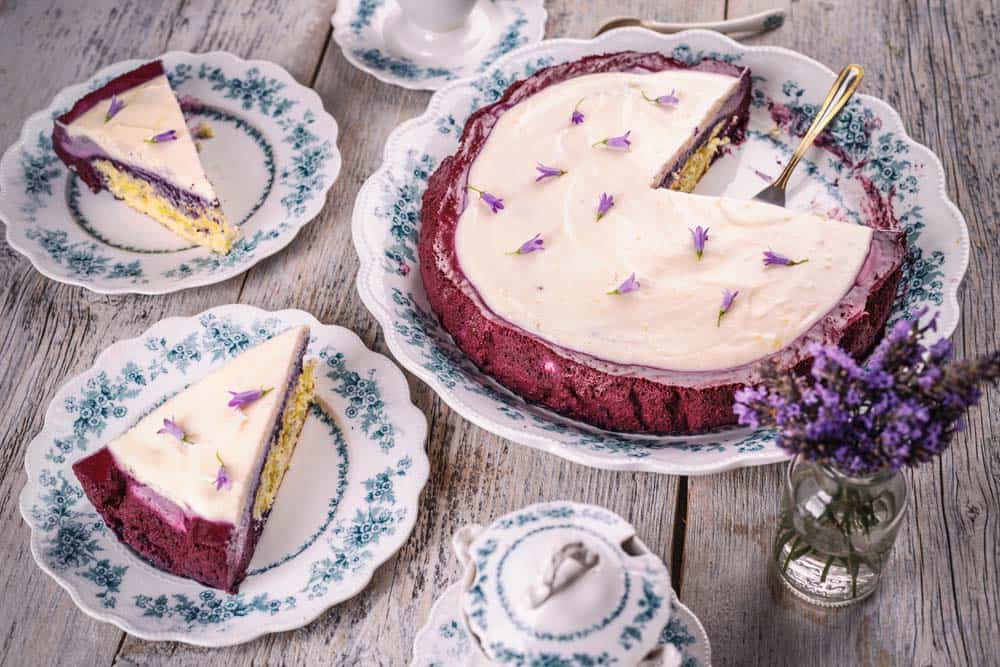 As I already clear up the things about what does cheesecake taste like? That the taste of cheesecake is sweet and creamy but a little tangy at the same time.
This little sourness or tanginess may annoy any sweet lover guy. So, here I have got some wonderful tips about how can you make a sweeter cheesecake? Now, here is something more interesting. Let's see.
To make your ordinary cheesecake sweeter, coat it with sugar syrup or any other milk chocolate.
Use fruit jam like raspberry or apricot jam as its topping layer that will add some extra sweetness to your cheesecake.
But, don't add extra sugar to your cheesecake as it will ruin the whole texture of a cake.
Now, things are much clear about what does cheesecake taste like and all the important facts about cheesecake. And, this guide will never distract you anymore in future.
You May Also Like: