What Is an Egress Window?
What is an Egress window? Before you know it, you need to know where it is used. Basements are usually built to add space to homes. These basements are used as a bedroom, family room or play room. Windows are used in the basement.
These windows are a source of light and fresh air. When it comes to Egress windows, they are an important way to get out in case of any emergency along with light and air.
The Egress window is located at a specific location in the basement. And it must meet specific size requirements to be eligible as an Egress window.
Aggressive windows are commonly used in basements to exit the basement during an emergency. Let's see what the Egress window is. What size should it be? And also determine what kind of Egress window will fit for your basement.
Why you should have Egress Windows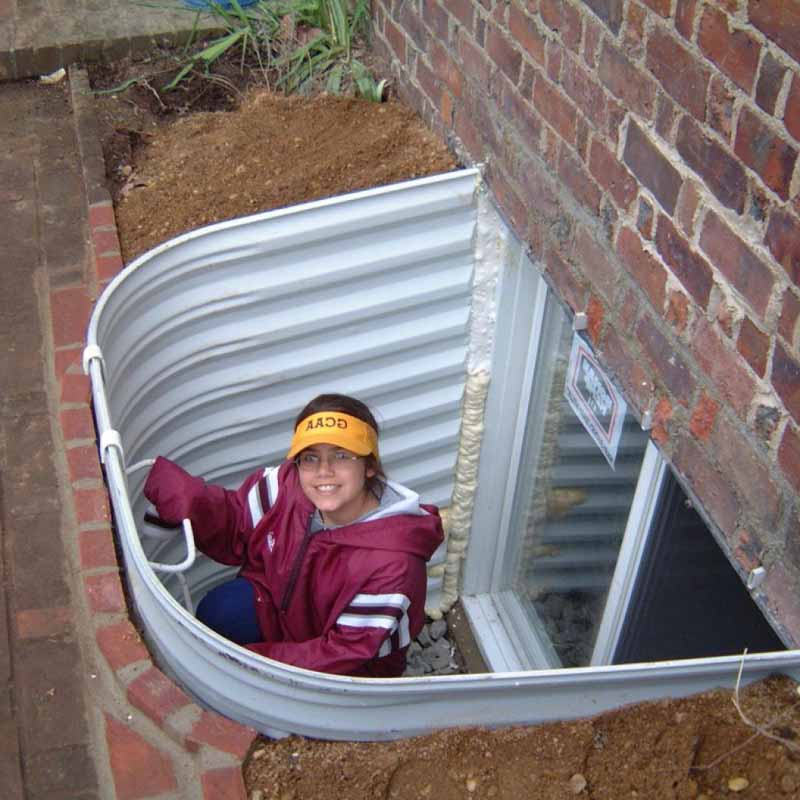 When constructing offices and homes, your security things much as much as you possibly care about the architectural layouts.  Egress windows are needed in certain locations in a construction.
Are you aware these windows have to meet certain criteria for them to be regarded as egress windows?  Egress windows offer exit in the event of emergency.  It's well worth noting that security codes require that you have egress windows in habitable areas in your cellar or bedrooms.
Egress Window Size and Requirements
(Codes vary in Cities and States, check with your City Offices)
An egress window must satisfy four International Residential Code (IRC) criteria:
Width of opening:
Minimum 20 in.
Height of opening:
Minimum 24 in.
Net clear opening:
Minimum 5.7 sq. ft. (5.0 sq. ft. for ground floor).
Sill height above floor:
Maximum 44 in
The net clear opening of the window should be 5.5 square feet. The net clear opening refers to how much space is actually clean and clear when the window is opened.
It's actually a way for a person to crawl easily. The window should open from the inside without any tools or keys.
Grills, bars and grates can be placed in front of the window as a safety, but they should not cause any problem during the opening of the window.
A 20-inch by 24-inch window is acceptable as an egress window. But with this dimension, you will get a net clearing opening of only 3.3 square feet.
But 3.3 square feet opening is not meet the IRC Standard. If you want to open the 5.7 square feet net window of the egress window, you have to select one of the following dimensions.
A 20-in. wide window would have to be 42 in. high
A 24-in. high window would have to be 34 in. wide.
Egress Window Chart
Note:
Egress window minimum net clear openings are: 5.7 total square feet (820.8 square inches)
or 5 square feet (720 square inches) at grade level).
All egress windows require a minimum
24-inch height, 20-inch width and maximum sill height of 44-inches above floor.
Grade level = sill height not more than 44" above or below ground level next to opening.
Why Many Windows Do Not Satisfy Egress Prerequisites
Most older houses were actually built before egress window conditions existed.  This usually means they didn't stick to the present egress window demands.
Furthermore, some houses were constructed while the typical requirement for egress windows were 5 sq. ft. Nevertheless, some new houses lack egress windows. Basements and attics have been in many instances remodeled to offices or household rooms but afterwards shifted into bedrooms.
During remodeling, many homeowners have a tendency to substitute egress windows with comparatively smaller ones which don't qualify to be egress windows.
Choosing Basement Egress Windows
There are several styles of aggression window that match the requirements of the building code as well as the well.
Casement Windows
Casement window is used where there is less space in the wall. This window can be opened and closed like a door. The Casement windows can be opened and closed with a rotating handle.
More net openings are required to open this window. It usually requires a net opening of 8 square feet to open such a window.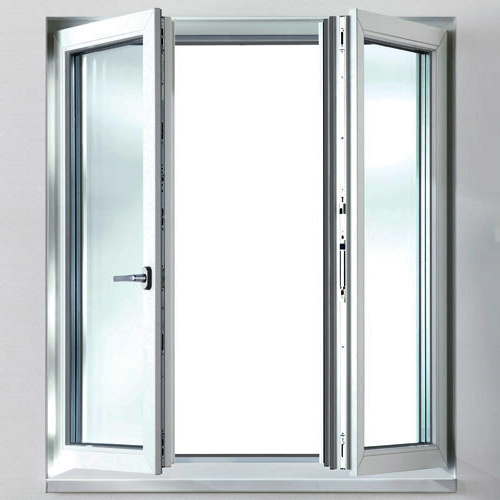 Sliding Windows
Sliding windows are a great way to bring light into the basement. The sliding window is longer and wider than the cassette window. The reason it is so long and wide is that it slides horizontally and is half open and half closed.
Below the sliding window are some small rollers that help it slide. Sliding windows are used where there is more space in the wall as it requires 16 square feet for net opening.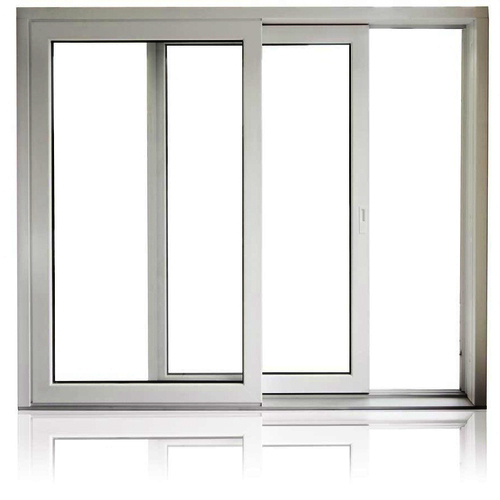 What if My Basement Windows are Below Ground Level?
If your window is below ground level, you will need to dig a small well under the window frame. The well must be at least 36 inches wide and 36 inches long. If the depth of the well is more than 44 inches, you will need stairs.
Utilizing concrete or timber blocks nicely makes it simple to add measures.  Besides, you can include a few little landscaping features, such as crushed stone or potted plants.
It is acceptable for the basement to be under the deck or porch, but there is not enough space for the average young person to pass through. The top of the window should be at least 5 inches below the well and deck or porch.
Egress Window Well Size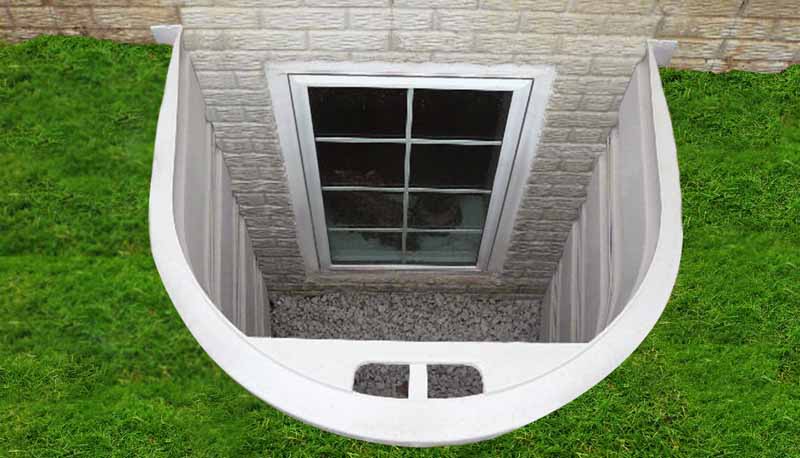 Window wells should not be less than 9 square feet and 36 inches in length / width. The well should ensure that in case of emergency people inside can get out and firefighters can enter easily.
If the depth of the window well is more than 44 inches, it is necessary to arrange a ladder in it. And that ladder should be in the well permanently. Ladder stairs should not be more than 6 inches in size.
The inner width of the ladder or ranges should not be less than 12 inches and should not project less than 3 inches from the wall. The vertical spacing should not exceed 18 inches in the center of the entire height of the window. Although the design of the steps is not mentioned in the provisions of the code, the design of the ladder is as follows.
Window Well Covers & Grates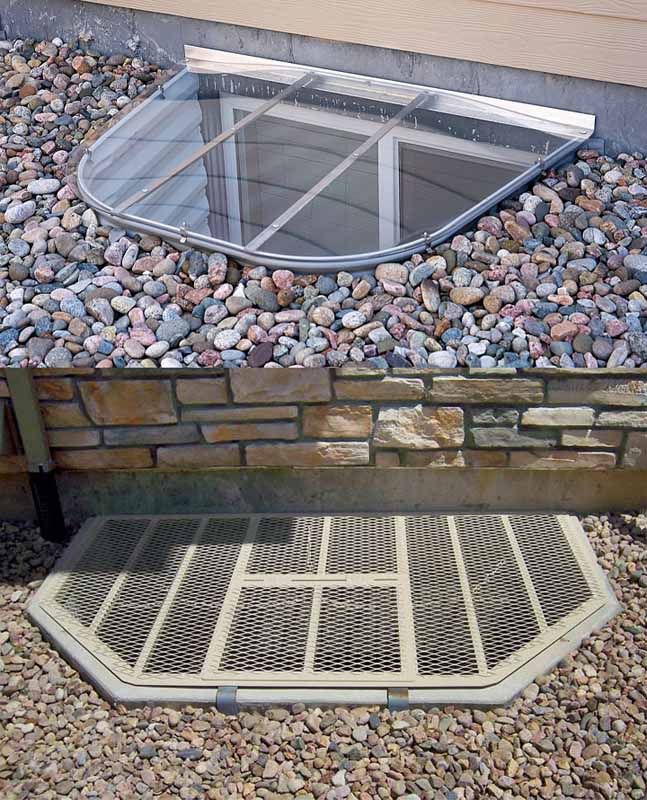 Window well covers or grates protect the well as well as enhance its beauty. They also protect people and your pets from falling into the well.
In addition to protecting from weather conditions, leaves etc. in the well and any other equipment are protected from falling. And the most important benefit is that they create an atmosphere in your basement like fresh air, light and natural environment.
Which have a positive effect on human life and keep your moods fresh.
Window Well Covers and Grates Characteristics
Protects pets and people from falling into open Egress Wells
Natural light source in the basement
A source of fresh air in the basement
A means of keeping leaves and other yard debris away
There are several types of covers that can fit in with your window well system. It helps you get out of the basement in the event of a fire or any accident.
Many cores are made of plastic or polycarbonate. Some cores are made of strong steel mesh which is beautiful and strong as well as can withstand a certain amount of weight.