Surprise your baking lover friends or relatives with a wonderful collection of accessories. Here is something that resembles all tastes and budgets, as these items are affordable. Variety of colors and designs are available. Description of the Designer Baking Gifts are below:
1. Multi-Colour Measuring Cup Set
Designer Baking Gifts include the accurate measuring cup set. As in baking, exact measurements means a lot. To meet this requirement, Multi-colour Measuring Cup Set is useful. This set encloses 1-cup, 1/2 cup, 1/3 cup and 1/4 cup (measuring cups) also with spoon set of sizes with 1 tablespoon, 1 teaspoon, 1/2 teaspoon and 1/4 teaspoon cups. Moreover, these cups have handles to hold conveniently.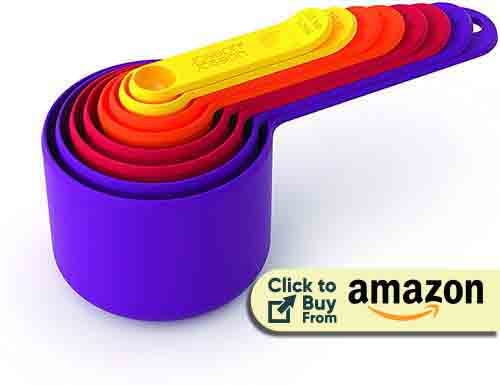 Features of this item:
Dishwasher safe
Have enough storage capacity
Convenient in taking measurements
Space saving design
Do not microwave
2. Large Pink Hearts Tin
Large Pink Hearts Tin is a lovely collection to your storage boxes. The attractive heart sponge design is scattered across its exterior. It could be a nice biscuit box on your breakfast table with elegant design. In addition, it could be a container to store your baking items.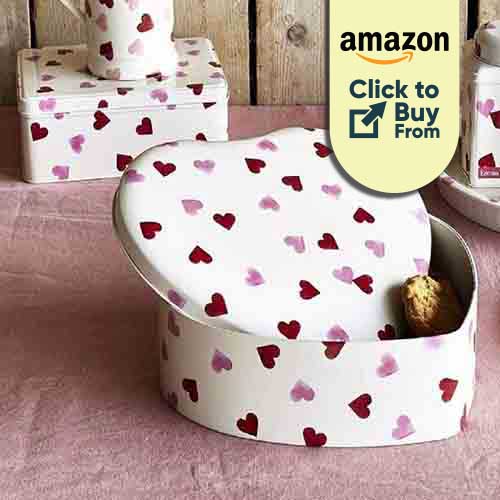 About this item:
Enough storage capacity
The dimensions of tin is approximately 25cmx 7cmx
Made of steel
Not dishwasher safe
Not microwave or oven proof
3. Jamie Oliver Cake Tin
Designer Baking Gifts also includes this fine cake tin which delight your baking experience. Jamie Oliver Cake Tin is a perfect selection for round baking items. In fact, it is a wonderful addition in your baking accessories. Its loose bottom is so designed that it can be extended and shortened according to your requirements. Additionally, it is coated with double non sticky layers that ensures the smooth release of your cake.
You may also Like: Bread Making Gifts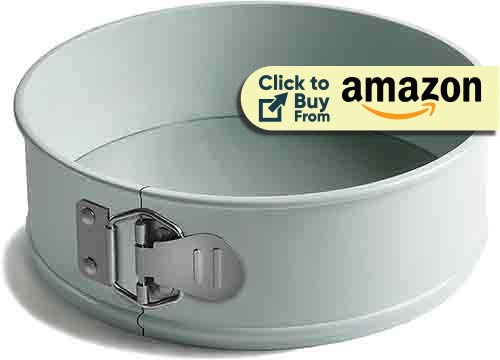 About this item:
Made of carbon steel
Have smooth interior coated with double non sticky layers
Size: 23x8cm
Leak proof
Easy to clean
25 years guarantee
4. Jamie Oliver Recipe Book Holder
Knowingly, the baking recipe books occupy space on your baking counter. To keep them safe and away from the messy things there's a, Jamie Oliver recipe book holder which is an amazing item to hold recipe books. In addition to holding, it also keep these recipe books away from the other kitchen accessories. Furthermore, it not only hold the recipe books but also note cards and tablets.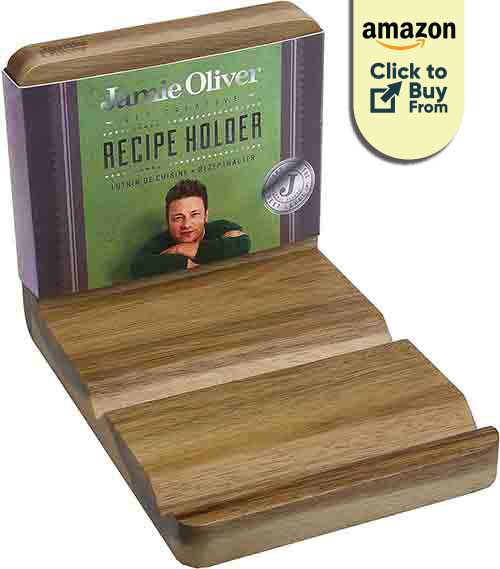 Features of this item:
Made of oil finished acacia wood
It is 180mm deep, 130mm high, and 130mm high
Have two grooves for different recline angles of cook books
25 year guarantee
Not dishwasher safe
5. Rabbit Rectangular Tin
If you require a tin box to store your stuff and you love bunnies, then here is a small sturdy tin box perfectly for you. It looks beautiful as a decorative show piece on your dressing table. Rabbit and cabbage design is extended throughout the exterior of this box which looks quite pretty. In short, it's a wonderful gift box.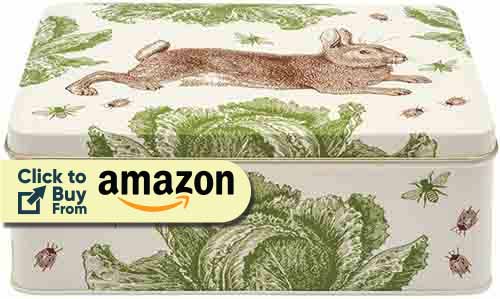 Qualities of this item:
Rectangular storage box of size: 195mm x 154mm x 75mm.
Recyclable
Wipe clean only
Small size
6. Worktop Saver Thin Stripes
Worktop Saver Thin Stripes are multipurpose boards provide stain resistant surface for all kinds of food preparation. Moreover, they can also shield the serving tables or worktops from scratches caused by bowls and dishes. Amazingly, these are available in attractive multicolor.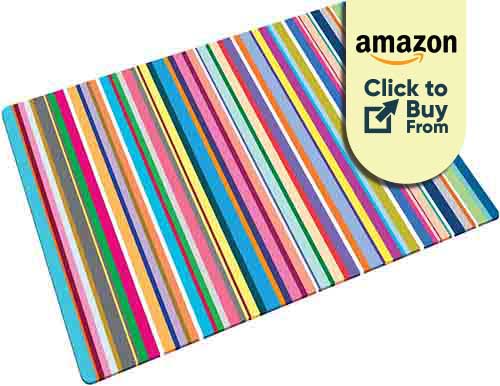 About this item:  
Size: 30 x 40 cm
Made of toughened glass with nonslip rubber feet
Heat resistant up to 280°C or 536°F
Not dishwasher safe
7. Polka Dot Apron
This Polka Dot Apron is adorable. It makes home cooking extra special every day. Its size would be perfect for the ladies of different age. In short, bring some style to your kitchen with unique designs of polka apron. Moreover, the perfectly placed pockets can hold the kitchen utensils.
You may also Like: Great British Bake off Gifts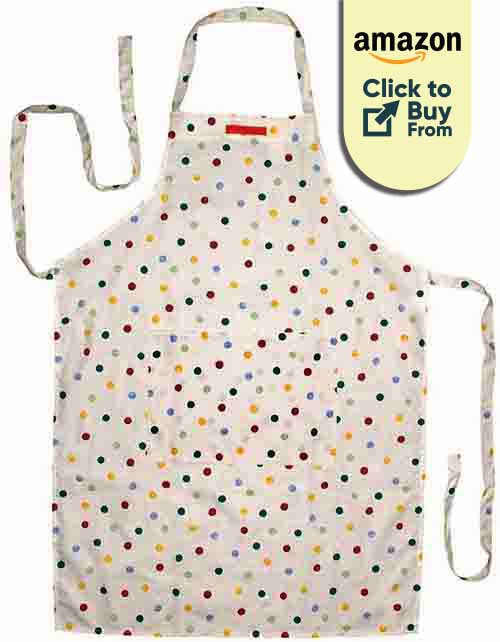 Properties of this item:
Made of dotted print cotton
Also have neck and waist strap of suitable length
Washable
Don't wash it with the clothes of dark colors
Don't dry it directly in sunshine
8. Perfect Press Sandwich Maker
If you are sandwich lover then I have surprise for you. Here, a Perfect Press Sandwich Maker is available to made crispy toasts and sandwiches for you. Moreover, it occupies a little space on your counter while providing you with tasty sandwiches just like the restaurants. No doubt, it is also a part of Designer Baking Gifts. Delight your loved ones by gifting them this wonderful item.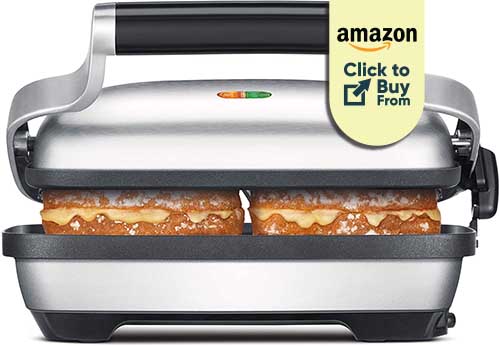 About this item:
Made of stainless steel so easy to clean
Have crush control hinge to provide you with enough crisp without squashing what's inside
Also have an adjustable height control
Available in affordable price
Dishwasher safe.