Show off your baking skills and expertise to your family friends with an exclusive range of Great British Bake off Gifts and bake ware. We all know about the Great British Bake Off, a hugely popular British culinary competition that celebrates the joy of life in every aspect of baking.
Baking is associated with our emotions. We bake for our self, friends and family and no doubt it is a feeling of great achievement. Also, we want to show off our baking skills to receive compliments and make people happier. So, upgrade your baking tools with the ultimate range of baking equipment for better baking outcomes.
If you are wondering what to add to your existing baking equipment then I can help you in this regard. Just take a look at the Great British Bake off Gifts and select the product of your own choice. This wonderful selection will definitely delight you and improve your baking expertise as well.
Be the Star Baker of your own kitchen with an adorable collection of Great British Bake off Gifts. Here, this scrumptious range covers a variety of products from Great British Bake off star baker apron to the cake decorating tools and tins. In addition, it also includes comprehensive recipe books which are all enriched with delicious baking ideas.
Moreover, you can also utilize these amazing baking products as a beautiful present for your Star Baker friends. And, it will surely delight them as all these gifts are perfect for any Great British Bake off super fan.
1. Great British Bake Off Star Baker Apron
For me, putting on an apron is my first step before cooking. No doubt, it is an essential component of any ordinary kitchen. You have to wear an apron before cooking or baking because it is something that firstly ensures the preparation of hygienic food. And, secondly, it bestows on its wearer to feel them special as a professional in their work.
For best results, get this Star Baker Apron that prevents your clothes from the spills during blending and mixing of ingredients. If you have an interest in watching Great British Bake off Show then you will surely know the importance of an apron. Purchase this beautiful star baker apron and be a star baker of your own kitchen.

Properties of this item:
Made of 100% cotton fabric
Also, have the adjustable waist and neck straps
Available in a variety of attractive colors
Moreover, this star baker apron is washable
No doubt, it could be a fantastic surprise for your baking lover friends
2. Star Baker Personalised Red Apron
Feel special during baking or cooking with this wonderful Personalised Star Baker Apron. Just place an order and you will receive an apron with your name printed on it. Yes, now you wear a smart Star Baker Apron on which your name is engaged beautifully.
You may also Like: Mary Berry Kitchen Favourites
This beautiful Star Baker Apron features a neck loop and back ties which are suitable for most of the body sizes. Exclusively available in a range of pretty colors. In addition, it is a beautiful gorgeous present for your loved ones.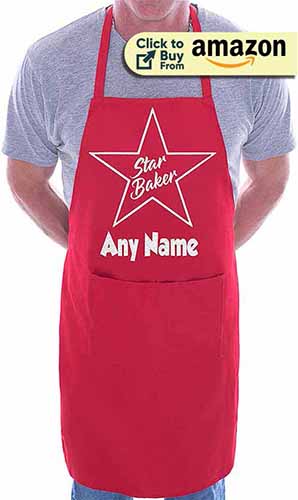 About this item:
Made of high-quality cotton fabric
Having 23 inches width and 33 inches length
It is a knee-length apron perfect for adult chefs
Features an adjustable neck tie with fine waist straps
Also, it is a machine washable
As its design is made of using high-quality materials, therefore, no peeling and cracking of design will occur
3. Natural Colour Star Baker Apron
A high-quality natural colored star baker apron is a wonderful and stylish product of Great British Bake off aprons. It offers you to create your own favorite design that will be printed at the front of the apron. This Personalised star baker apron will really add a stylish look to your baking equipment and make you feel special.
Also, it is a thoughtful themed present for your baking lover relatives and family friends. Simply, presenting an apron as a gift is a kind of encouragement for them and makes your bond strong.

Features of this item:
Made of high-quality pure cotton fabric
Available in a variety of natural colors
A perfect Personalised apron with your name printed on it
Its handy pocket is designed for holding baking utensils
In addition, it is a machine washable apron
4. Great British Bake Off Star Baker Cake Tin
A perfect Personalised Great British Bake off Cake Tin is designed to store your baked items. Also, it comes with a white-board pen and eraser so you can write the messages on the cake tin and erase them conveniently.
Not only it stores your baked products but also keep them fresh and moist. As, this cake tin is portable, so you can also transport your delicious creations and enjoy them with your friends.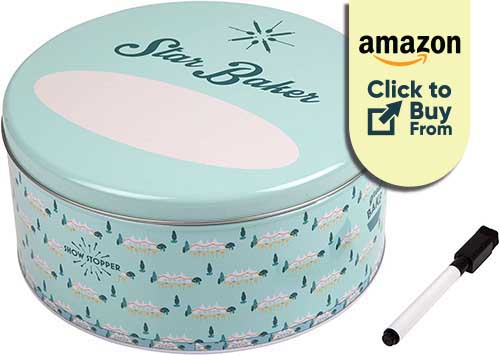 About this item:
Made of stainless steel and aluminium
Its lid is coated with powder steel that provides an airtight seal
Dimensions of the tin include 23cm diameter and 11cm height
Clean it with a damp cloth and avoid using abrasive cleaners
5. Star Baker Baking Apron
Part of the Great British Bake off range, this wonderful star baker apron will protect your clothes from flour and spills of other baking ingredients.
It makes you feel as special as a star baker of Great British Bake off Show. Present this attractive and stylish apron as a gift to your keen baker friend. Add some style to your baking with this wonderful colored star baker apron.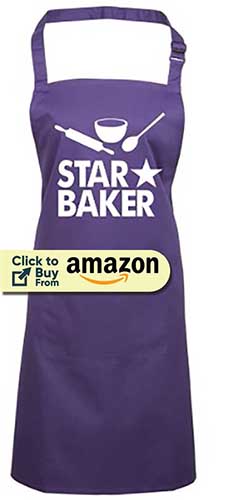 Qualities of this product:
Made of 100% cotton fabric
A knee sized apron with a smart pocket and self-adjusting buckles
Also, it is a machine washable apron but doesn't wash it with clothes of dark colors
Don't dry it directly in the sunshine
6. Great British Bake Off: Love to Bake
This fantastic recipe book Love to Bake offers plenty of creative ideas for you. If you are a super fan of Great British Bake off, then take your baking expertise at the level of star baker competitors with the help of amazing recipes mentioned in this book. Take inspiration from the competition of star bakers and add some magical tricks to your classic recipes.
You may also Like: Best Baking Gifts for Her
Learn culinary art and fabulous presenting ideas that will definitely make your simple baked items into memorable creations. It covers a range of recipes from delicious cakes, breakfast loaves, and puddings to meringue sandwiches as well as chocolate rolls.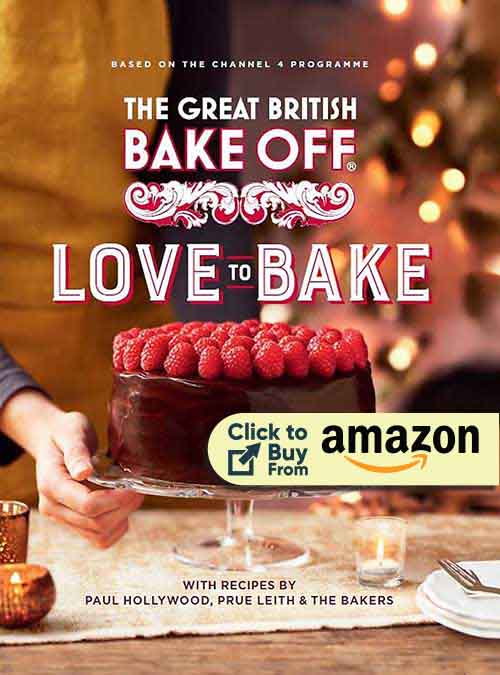 Features of this item:
Recipes are arranged wisely in the form of chapters
Moreover, it covers a range of basic as well as latest and mouth-watering recipes
Perfect measurements of ingredients are specified in it for better outcomes
It comprises creative and attractive presentation ideas too.
7. How to Avoid a Soggy Bottom the Great British Bake Off
Published in a format of helpful question and answers, this recipe book will surely solve all of your queries about baking. Whether you are baking cakes, biscuits, desserts, meringues, and much more baking goods like this, this innovative book certainly help you a lot.
This wonderful helping book must be placed on your baking shelf, so you can get help from this anytime during baking. No doubt, there's a complete guide for the bakers of all levels. Inspired by Great British Bake Off, it also includes the delicious and tasty recipes of star bakers. Also, you can utilize this great opportunity by presenting a beautiful present to your friend who just started baking.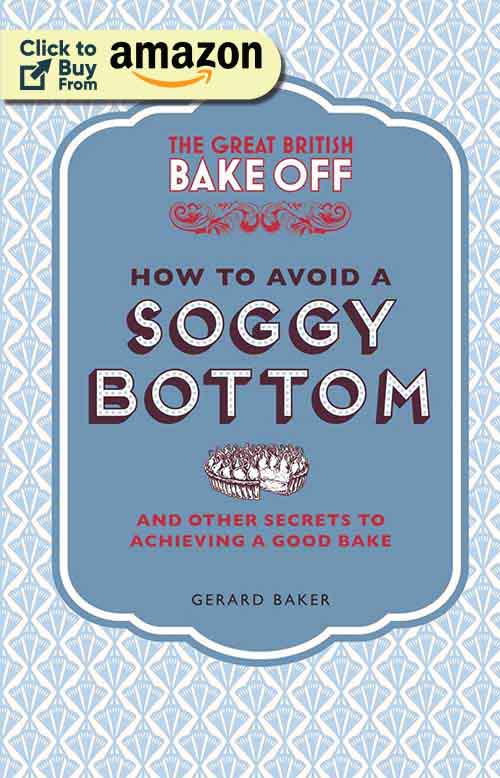 About this item:
Published in the pattern of question and answers
In-depth guiding strategies for the bakers of all levels
Also, it includes practical bits of advice which help you to improve your baking
Published by BBC Books in the English language
8. Cake Decorating Tools
The decoration of a cake is as important as its baking. Here's a range of cake decorating tools is available including everything you need to decorate a cake like professionals. It is a perfect decoration kit that helps you to make cheesecakes, pound cakes, and cupcakes adorable.
You may also Like: Top 10 Afternoon Tea Sets with Cake Stands
Now, decorate a birthday cake or a Christmas cake at home using star baker cake decorating tools. Just like the star bakers of Great British Bake off, you can also present your cake beautifully.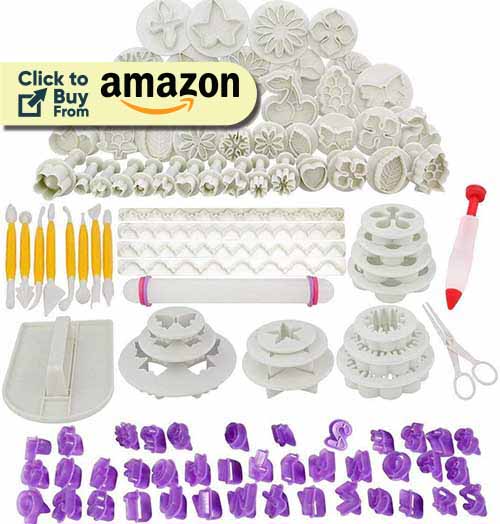 Features of this item:
A complete package of decorating tools including 110pcs to helps you in making lovely desserts and adorable cakes
All the tools come in different sizes with different designs like ribbon, butterfly, star, flower, and many more like this.
Also, it includes 40pcs for alphabets and numbers so you can make sentences like HAPPY BIRTHDAY or HAPPY ANNIVERSARY for different occasions
Additionally, this decorating kit can also be used as sculpture tools
9. Blank Recipe Book & Food Journal
Now record all of your baking recipes on a Blank Recipe Book and Food Journal. Its blank template pages help you to take handy notes of your memorable recipes. In addition, it includes numerous useful baking techniques and essential tips that will definitely improve your baking experience.
Note down the required ingredients, procedure and baking time of your favorite recipes. Also, you can draw pictures of the baked items on its smooth paper sheets. This has space for more than 90 recipes. Its introduction covers the useful magical tricks, tables and much more, just for you. You can also utilize this food journal as a beautiful and unique present for your loved ones.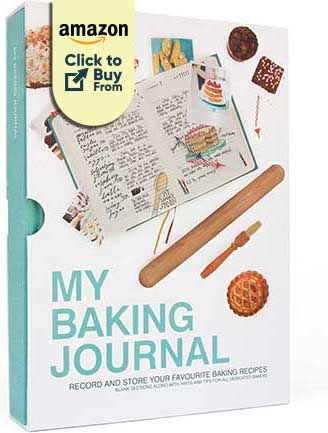 Features of this item:
Personalised baking journal with blue baric bound hardback
Its blank template pages let you keep a record of your baking recipes
Its introduction covers the essential guides, baking tips, lists of required baking equipment and measurements as well
Also, it comes with a beautiful simple protective sleeve that keeps your journal safe
The hard backed and sturdy journal has enough space to record more than 90 recipes
Ideal for any baker who loves to stay organized in the process and creates their own recipes
10. Wooden Spoon Star Baker
This star baker wooden spoon would be a perfect gift for an enthusiast baker. No doubt, it could be a great birthday present. And you can also use it as a decoration piece for your own kitchen. As your name is beautifully engraved on it, this Personalised star baker spoon will surely add a stylish look to your baking equipment.
Just you have to place an order with any personalized message that will be engraved on it.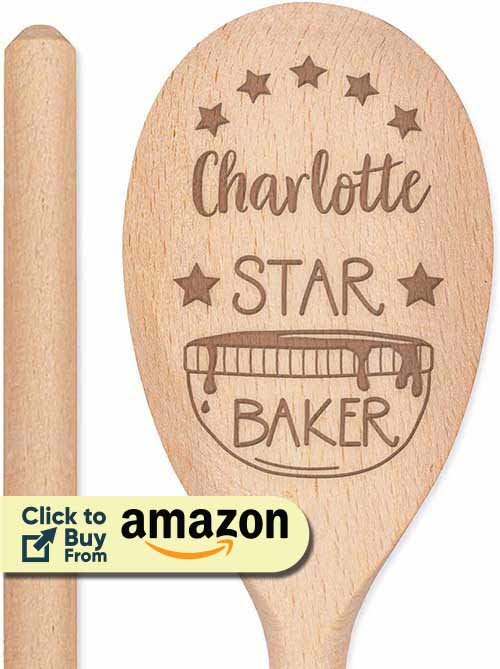 Features of this item:
Made of high-quality beech wood
Its size is 30cm
Completely food-safe product
Moreover, its design is laser engraved with a high-quality finish
11. A Baker's Life: 100 fantastic recipes,
No doubt, the followers of the Great British Bake off Show believe that Paul Hollywood is a creative and a great baker. A Baker's Life, published by Paul Hollywood will show you the journey of Paul from childhood bakes to five-star excellence.
Learn the basics of the baking with Paul's Personalised recipes. Whether you are seeking help for ordinary cupcakes, delicious pies, meringues, or brownies, this book will definitely guide you step-by-step. This book offers an insight into the different versions of simple and complex baked items as well as it also includes recipes for both sweet and savoury goods.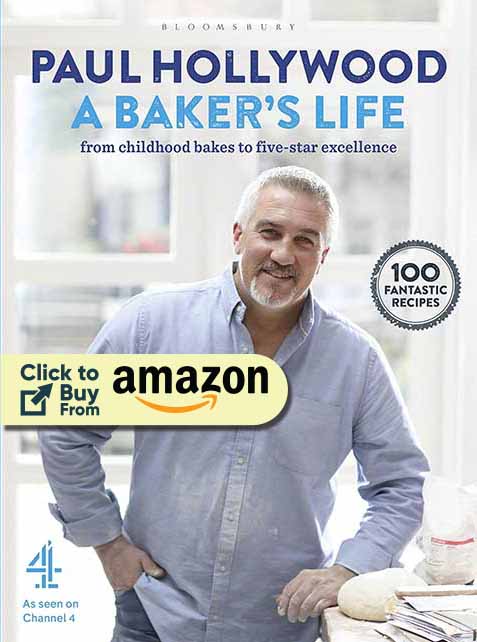 About this item:
Part of the range of Great British Bake off Gifts
It includes basic or classic as well as the latest delicious recipes
Step-by-step guidance of recipes
Perfect recipe book for the bakers of all levels
Moreover, the recipes are arranged in the form of chapters for convenience
12. Tart Baking Tin
Tart Baking Tin is a 6-cavity extra deep tin personally tested by Paul Hollywood and Mary Berry. Replace your old baking tins with this stylish non-stick Tart Baking tin. Ideal for baking deliciously crispy pies, deep-filled tarts as well as savoury snacks and treats.
You may also Like: Baking Gifts Over £100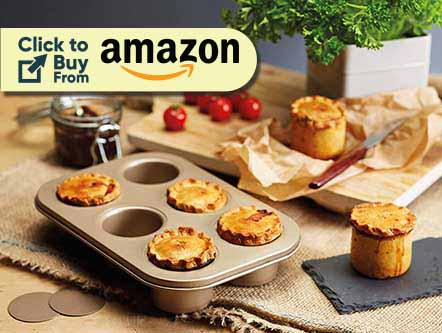 Features of this item:
Made of top-notch quality carbon steel
It's non-stick coating as well as lose bases ensures an easy food release
Also, it is made of BPA –free material
In addition, it is a dishwasher and freezer safe
So, replace your old baking equipment with this featured collection of Great British Bake off Gifts like Aprons, cake tins, recipe books, and much more. Surely, this collection of baking accessories will improve your baking expertise and skills just like the star bakers. And, you will simply love it.
Before placing your order, also take a look on the customer reviews thus you will get a better idea about that product. Happy shopping!!