Havarti cheese is a Danish favorite cheese which contains specialty of smoothness, best table cheese that is easy to melt, grill, and slice. But it is not easy to find. Therefore, many people have questions about it.
For example, what are the best substitutes for Havarti cheese. How can we get Havarti cheese substitutes, and different ways about how can we enjoy these substitutes? So, I am here to answer these questions.
What Is Havarti Cheese?
Havarti cheese is one of the delicious types of cheese which we use in our drinks. We can also use it as a tasty snack. This cheese pleases everyone with its complete texture and aroma taste. Undoubtedly it is a stellar cheese and use it with most things.
We can also say, that it is one of the best platter cheese. Its value among other cheeses because it is mild, creamy and, as a bit of springy texture. We melt it on fondue and easily use it to give coverage to other things like bread, toast, and pizza.
Although, it is not easily available so we can use other cheese which contains some of its main qualities.
Best Havarti Cheese Substitutes
Tilsit cheese, Monterey Jack, Colby, Saint Pauline, Esrom, Emmental, Gouda, Young Cheddar, or Edam are the best substitutes for Havarti cheese. So let, we discuss all separately one by one here.
Tilsit Cheese
Tilsit cheese is one of the favorite substitutes we think you will find easily and most people also agree with it because it is the closest substitute you can get.
It's flavour and appearance is closest and it is easily founding in European markets. There is a bit of difference between them.
Its corners are so adjustable that we do not need to cut. Its color is pale-yellow and having a semi-hard texture.
Because of its creamy and buttery taste, it is the most likely the best substitute. We can use it in Salad and after melting in fondue and sauces.
Monterey Jack
Monterey jack cheese has its basic qualities if we want to use it as a substitute for Havarti cheese.it is a slice of American cheese.  As it is harder and denser but has a good mild flavor and easily melt.
It is easily found in any grocery shop. However, it is also a pale-yellow cheese. It can easily cut and it gives the touch of sweetness that makes for us a great option.
Esrom/Danish Port Salut
Esrom is a delicious Danish cheese with a creamy and buttery texture. Its texture, appearance, color, look make it the best substitute.it is mostly in the sweeter form. It is full of attractive aroma, smooth and sweet flavor.
Although its color is very pale yellow means close to white color. Its other name is Danish port salut. It is the best replacement for Havarti cheese because of its creaminess and sweet delicious flavor.
We can easily use it as we feel free in using Monterey and Esrom. It has a springy texture and it melts very easily.
Colby
Colby is one of that cheese whose appearance is most closely to cheddar, young cheddar. It is a bit harder but because of its mildness, this cheese is the best substitute. It is easily found in English countries.
As It considers more reliable than cheddar cheese but mostly cheddar cheese mix with it in concepts because of a little difference in both of them. Both have almost the same color as yellow. So, you can also use Colby instead of Havarti cheese.
Saint-Paulin Cheese
Saint-Pauline cheese is one of the melting, buttering and soft cheese. when we take its bite it gives a cool full of creamy flavor.it is French cheese.
Because of its goodness, we can add it in different ways like in cheese serving plate or with Riesling.
As it easily melts therefore we can use it as on our sauces and fondue. It is fairly close so we can use it as a substitute.
Emmental Cheese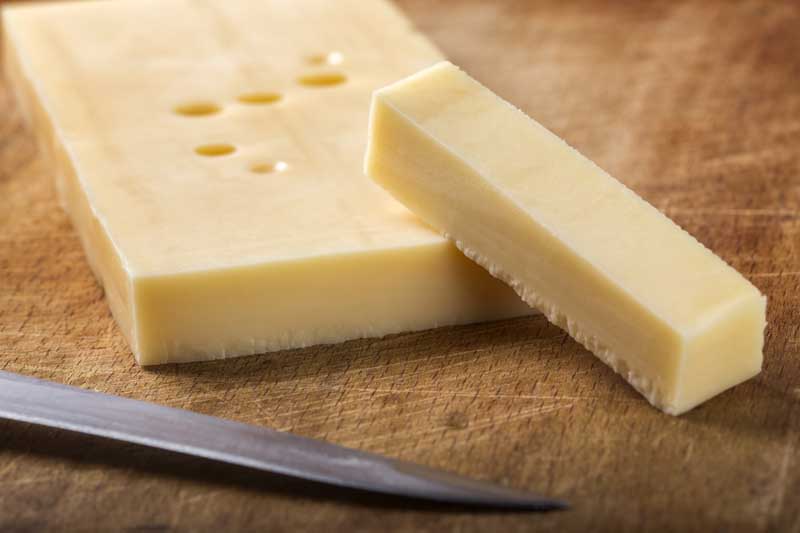 Emmental cheese is one of the special cheese. Its color is yellow and one of the pretty cheese. It is slightly harder but its medium hardness not be more consider. And, it is same like a Swiss-style of cheese.
Its texture is buttery and give a fruity aroma that attract the user. Because of these qualities it is the best replacement. This cheese made up of milk therefore it has pleasant aroma. Although its appearance is like a good server therefore we can serve it with one of our favorite drink.
Gouda Cheese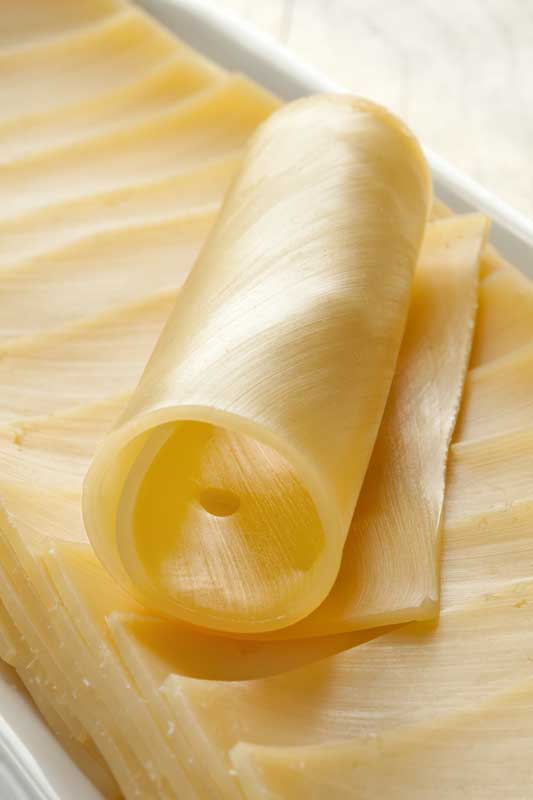 A Dutch cheese with a semi- hard texture sweet flavor and mild cool fruity smell is a gouda cheese. It is also made from milk therefore it has a pleasant aroma.
Moreover, it melts easily and therefore we can use it in different ways in different dishes.
It is sweeter because of its other quality it is the best substitute. Its color is almost same so therefore color problem is also solved if we use it individually. Though it contains holes make it the best replacement in appearance.
Young Cheddar
Young cheddar cheese is one of the strongest in flavor cheese. It is buttery and creamy in taste. As it is very soft, we cannot easily sharp it.
Though its color is orange therefore it will not be a good replacement but because of it mildness and sweet aroma it becomes our best option and fully replace Havarti cheese.
This cheese contains annatto that makes cheese great due to its color that is a bit yellow and has a great aroma.
Edam Cheese
A soft texture cheese that is an edam cheese that contains a soft texture. Although it is made up of cow's milk therefore this cheese has creamy and delicious flavor that make it a good replacement for Havarti cheese.
Because of its great melting quality, it is easy to use in different recipes. It is a Dutch cheese which is similar to gouda cheese. As it is nutty and sweet so it is the best Havarti cheese alternative.
How To Use Havarti Cheese Substitutes in A Recipe?
We can use substitutes of cheese in different quantities concerning to the recipe. It depends on the texture, flavor, melting point, and mildness.
As 4 ounces is equal to one cup of cheese so we can easily have measured and use it according to our requirements.
Follow these steps to add substitute of the cheese:
Firstly, select cheese which is easily available in market. If this cheese is semi hard cut it into small pieces and sharpen its corner.
Secondly, melt it and check its thickness.
Thirdly, use it on your platter or your recipe after cooking all ingredients and add it in the last minutes because cheese does not need to be cooked.
Can I Replace Havarti Cheese for Swiss Cheese?
So the answer here is Yes. If we talk about these two kind of cheese these have same qualities and looks same in appearance.
Although in hardness Swiss- cheese is different but its mildness and holly surface, color and melting texture is same.
These cheese found in different places as people like there. Swiss- cheese mostly found in American grocery shops. Both cheeses have same colours which is pale yellow made from cow's milk.
Can I Substitute This Cheese for Gruyere?
As both cheese is also made up of cow's milk have great mildness and colour but Gruyere is less flavorable. But if we use both cheese together then it makes the dish tasty as mozzarella do.
Which Concept Is About to Provolone, Parmesan and Fontina as A Substitute?
These all have their qualities but because of their big difference in their melting point and appearance these all are not use as a good replacement.
How To Choose Right Substitute for Havarti Cheese?
It's a good question if we want to understand that how we can choose the right substitute for Havarti cheese.
Although it's a common question, it is easy. Only we have to see texture, color, melting point, aroma and its appearance if we want to use it individually with our favorite drink.
Conclusion
When we talk about Havarti cheese substitutes it's good to enjoying and making fun by using its substitutes that all are mentioned above. Let's enjoy.
You May Also Like:
How Many Layers Does an Onion Have?